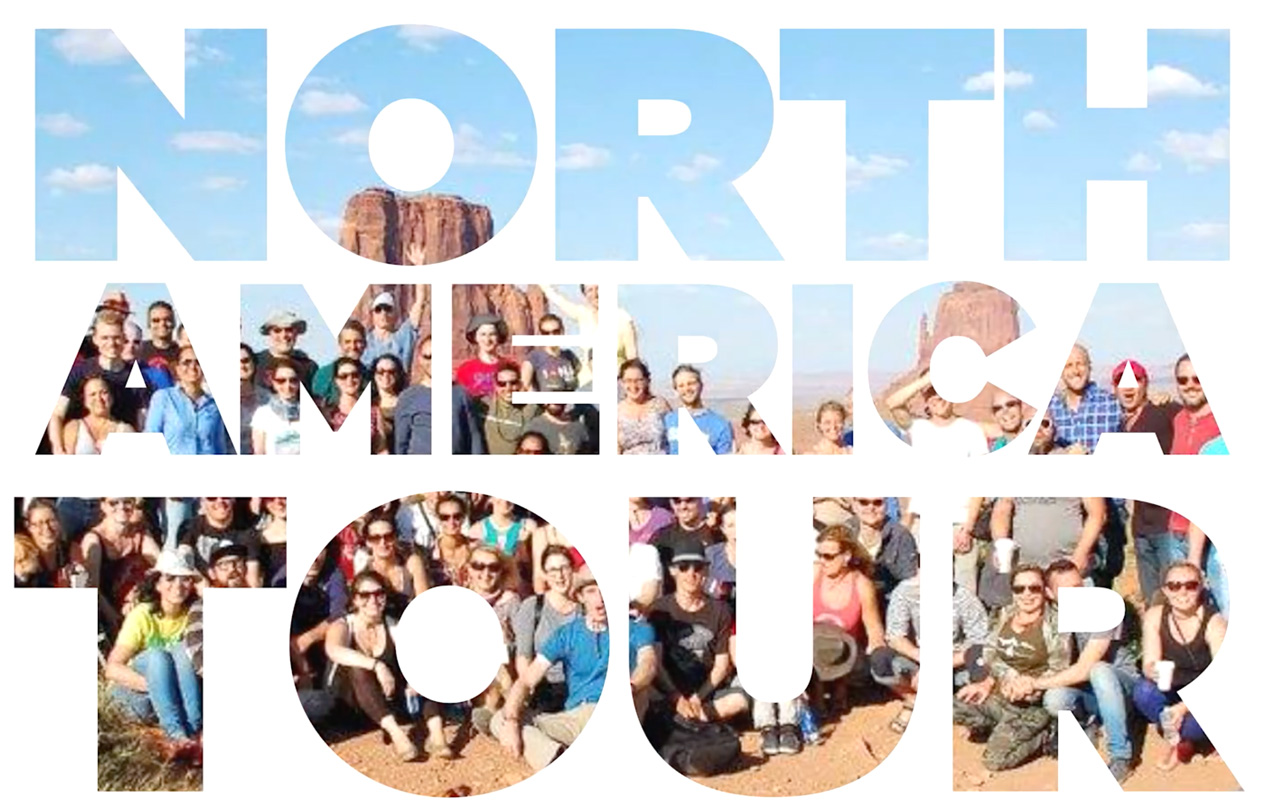 ---
September 2018 Tour
Lama Ole's program in September includes a long break between New York City and the course in Canada. The North America Tour is a way for people to spend time between Lama Ole's programs by visiting centers and making connections with local sanghas.
The focus on the tours is dharma and friendship, not tourism. The beautiful sights of North America are a gift on top.
This year's tour starts in New York City for Lama Ole's public lecture and ends in Alberta, Canada for a Mahamudra course with Lama Ole.
To ensure the best contact between Lama Ole and the local sanghas, the number of travelers from other countries is now limited. For September 2018 we're limiting the tour group to 20 travelers from abroad.
| | |
| --- | --- |
| Sept 14-16, Fri-Sun | Weekend Course with Tomek in NYC center |
| Sept 16, Sun | Lama Ole lecture in New York City |
| Sept 17-19, Mon-Weds | Free days in NYC, meditation with sangha |
| Sept 19, Weds | Fly NYC to Chicago |
| Sept 19-20, Weds-Thurs | Two nights with Tomek in Chicago |
| Sept 21, Fri | Fly Chicago to Seattle |
| Sept 21-23, Fri-Sun | Retreat with sangha in Seattle |
| Sept 23, Sun | Fly Seattle to Edmonton |
| Sept 23-26, Sun-Weds | Retreat with sangha in Edmonton |
| Sept 26, Weds | Drive to Chestermere, Lama Ole's Course location |
| Sept 26-27, Weds-Thurs | Help with course build-up / meditate in Chestermere |
| Sept 27-30, Thurs-Sun | Course with Lama Ole in Chestermere, Canada |
Due to the large distances between cities, this year's tour does not include organized transporation. You will book your own flights between cities (or drive if you like, but distances are very long). We will provide flight info from New York City to Chicago so friends who want to travel with Tomek can join the same flight.
The centers are offering floor accommodation so you'll want to bring sleeping bags and pads. The course in Canada will offer dorm accommodations until full. If the course venue fills you can reserve a room at a hotel within walking distance.
How to join
The first step is to pre-pay for accommodations in the centers. Use the registration link below to choose which nights you want to join and then pay with a credit card.
Because the tour is limited to 20, we will confirm each registration afterward. Please don't book flights until you received an email from us telling you that we confirm your registration. If for some reason we can't accept your registration we will refund the payment you made.
Deadlines
Register with payment before: June 30, 2018
We will confirm your registration by: July 7, 2018
Register
Registration is closed now. We'll follow up with everyone who registered by July 7.
Questions?
Write us at tour@diamondway.org with any questions. We are also happy to refer you to friends from other centers in North America if you are trying to plan your own arrangements.
---
November 2018
Lama Ole gives the yearly "Thanksgiving Course" in California this November. There is no tour organized around the course. When course registration is available you'll see it on top of the home page.
---
For questions about the North America tours please write tour@diamondway.org.